One of the most notable drips presented lately was the Dead Rabbit from Hellvape & Heathen . Developed in collaboration with a well-known reviewer, a dripulka is still a success. The Solo version gained considerable popularity , and now it's the turn of the tank – Dead Rabbit RTA .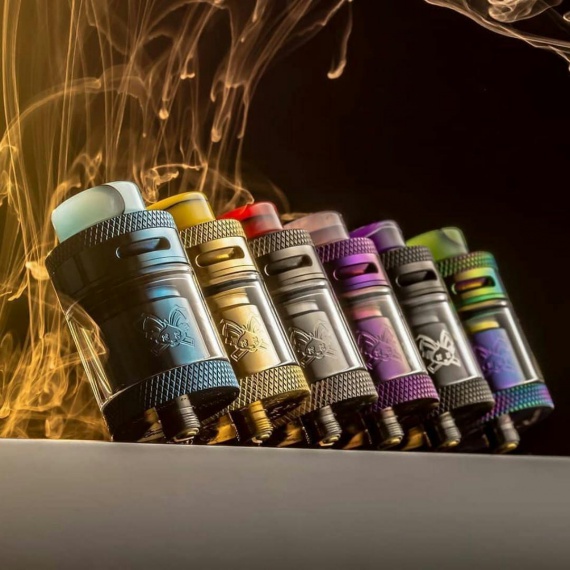 I want to immediately note that the designers managed to make it so that the relationship of all devices in the line is noticeable even with the naked eye. Even if you do not take into account the corporate logo engraved on the dome, then some common features with the original Rabbit are noticeable. Even if I inspired all this to myself, then it's impossible to argue with the fact that the tank turned out to be stylish. Cool corrugated rings, giving brutality and a lot of color options. Cool! The overall picture is complemented by colorful drip types, a couple of which I would definitely like to get myself into the collection.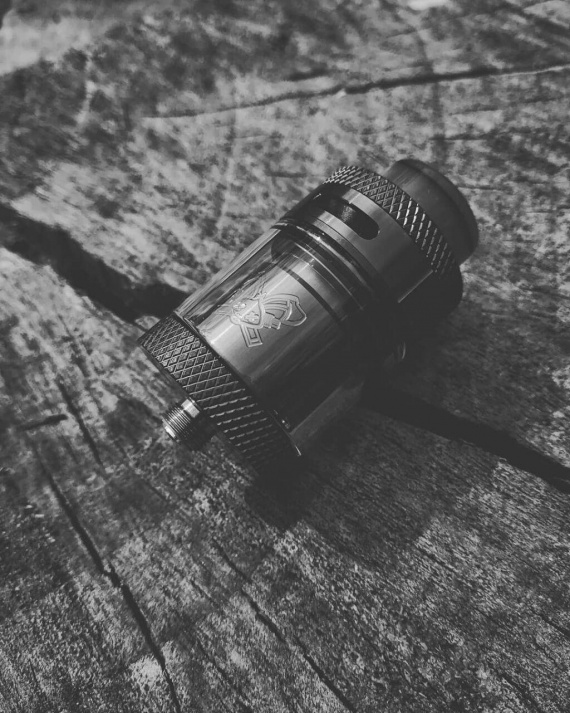 Apparently, the manufacturer is very pleased with his line and does not burn with the desire to change anything drastically. Perhaps this whole "corporate style" attracts many, but it still cannot last for long. It is necessary to change something, or the interest of buyers can die out. Well, okay, these are all lyrics, and now let's see what the novelty hides under the hood.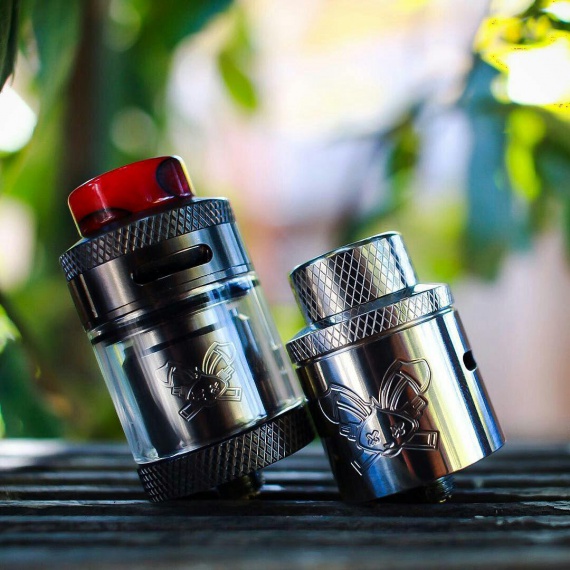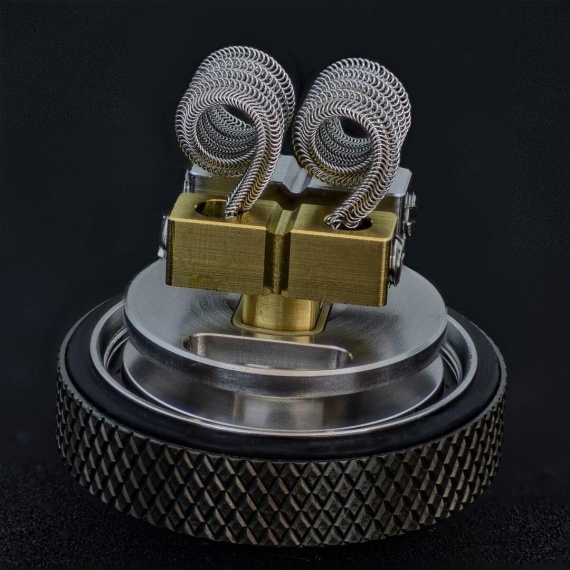 Removing the cover, the user will find the same system as in the first drip. At first glance, there is no change, and the second too. Available are two racks consisting of four blocks. It is easy to guess that the spirals are in an upright position. Someone can be pleased with the opportunity to use in the mode of one helix. For fixing meet the side screws. Judging by the available photos, not afraid of even the fattest coils 🙂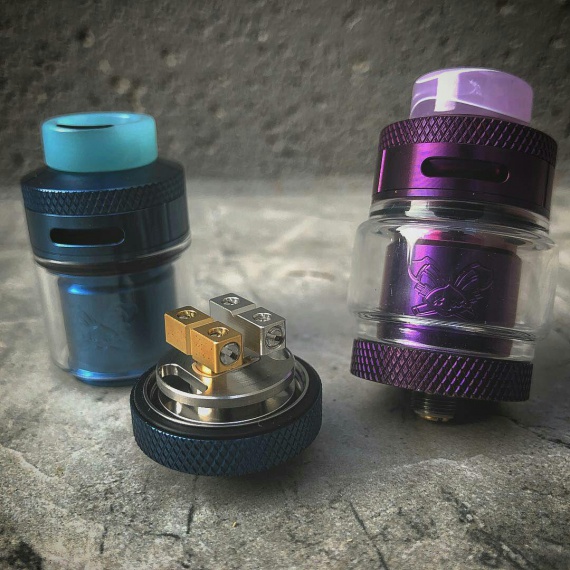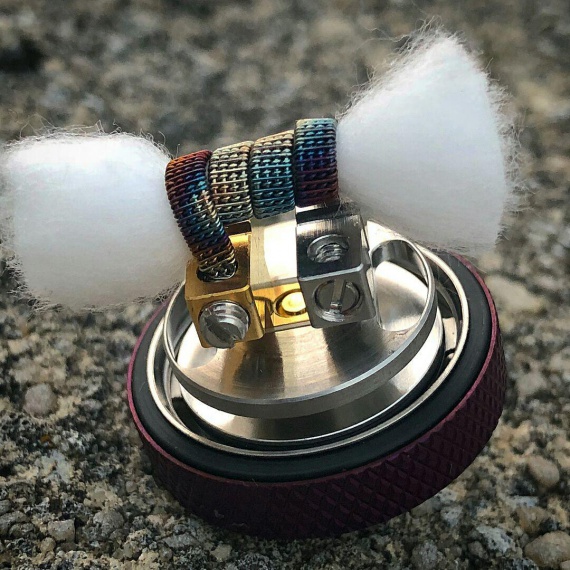 Lately, I am less and less surprised at the upper airflow. So the hero of today's blowing with his top slots did not cause any surprise. Air enters the spirals through channels in the inner part of the shaft. With the spaciousness of the tank, everything is simple. Included are two types of reservoirs – standard for 2 ml and blown glass for 4.5 ml. Holes for refueling are under the top cover and to gain access to them you need to unscrew the upper ring.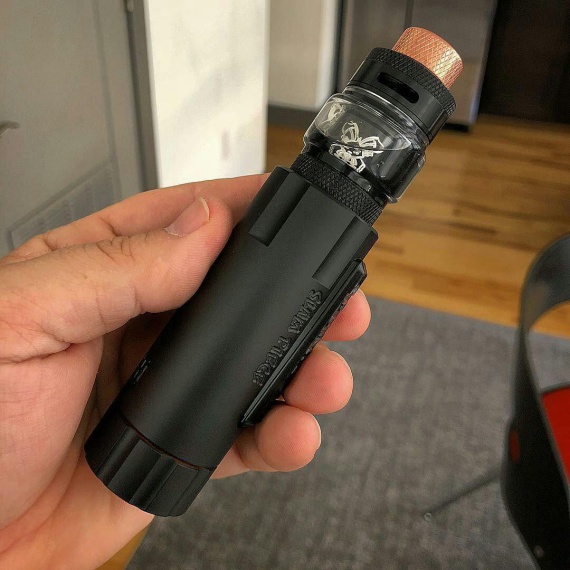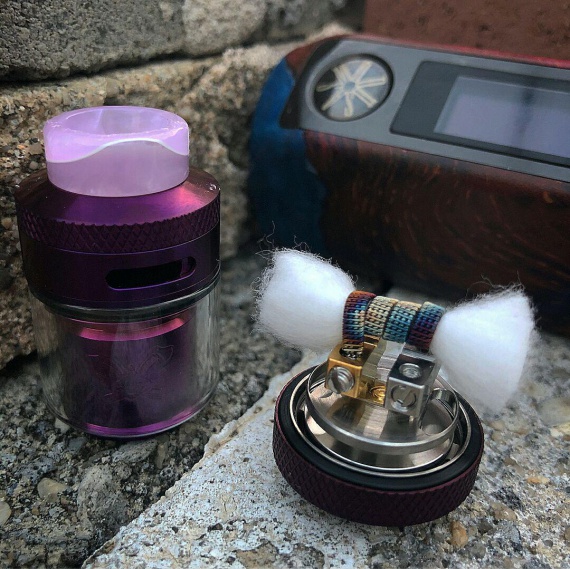 Focus On www.ave40.com For More Latest Vape News.
Now It's Available : Hellvape Dead Rabbit RTA
Hot Sale Recommendation:
Vaporesso Aurora Play Zippo Pod Starter Kit