Wismec has released the CB-80 with Amor NS Pro Kit. It includes the 80-watt box mod Check Bunny and the maintenance-free Amor NS Pro tank.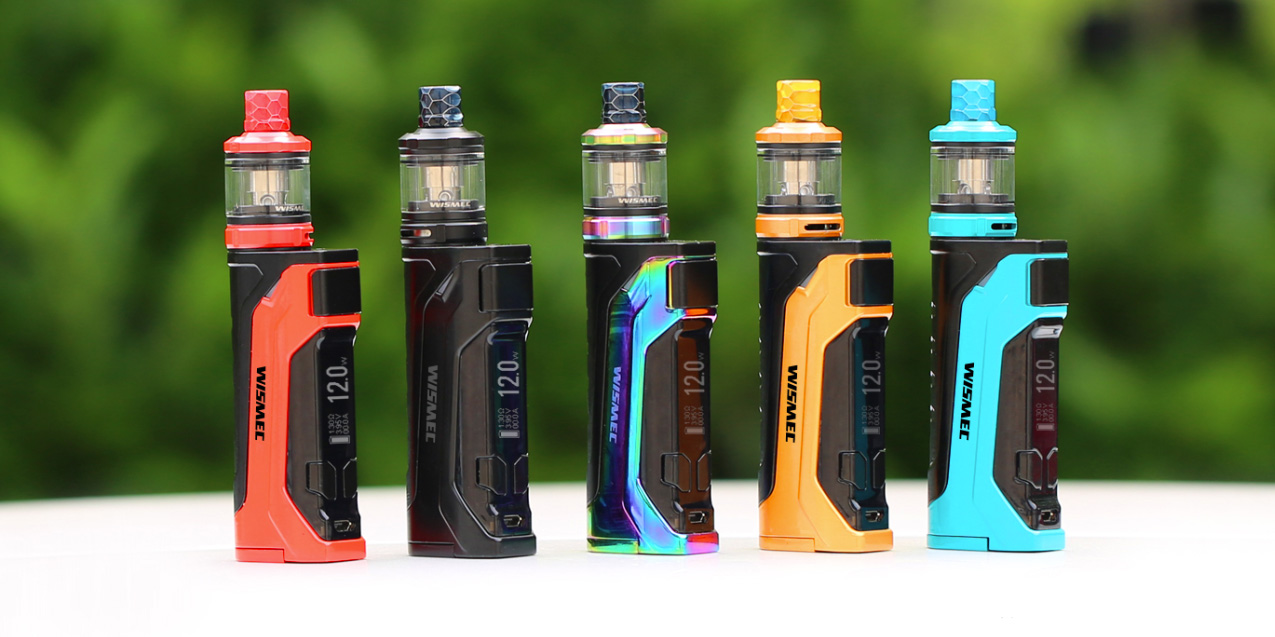 On May 2, Wismec introduced the new CB-80 with Amor NS Pro Kit on Instagram  . Compact box mod made of zinc alloy. On the front side there is a fire button, a display, two adjustment buttons and a USB port, below. The opposite side was provided with a relief coating, for greater ergonomics. On the sides, the device was supplemented with small indicators and decorated with the device name. The bottom was equipped with a hinged battery cover.
The device is powered by one 18650 battery. A USB port is provided for charging and updating the firmware. In addition to the mode, the board supports bypass and thermal control. The maximum power is 80 watts. Also, developers note the fast response of the device, amounting to 25 ms.
The top of the tank is decorated with cellular driptip. It is fixed on the sliding topkep, under which the filling hole is hidden. Bottom is the adjustment ring blowing. The volume of the tank is 2 ml. The tank works with replaceable evaporators of the WS series, among which there are MTL options.
In addition to the tank and the mod, the set includes two replaceable evaporators, USB-cable, spare parts and instructions
Main characteristics:
Fashion size – 80.4 by 36.4 by 22.6 mm

Weight – 87 gr

Meals – 1×18650

Maximum power – 80 watts

Thermal control – 100 ℃ –315 ℃ / 200 ℉ –600 ℉

Tank size – 46.2 to 22 mm

Volume – 2 ml
Now It's Available :
Wismec CB-80 with Amor NS Pro kit
 Hot Sale Recommendation: