Today we are getting acquainted with the reincarnation of one of the iconic devices, from which many bathers began their journey into the world of vaping, which is beautiful and pleasantly smelling, unlike analog cigarettes.
So, the next "bestseller?" – Eleaf iJust 3 kit .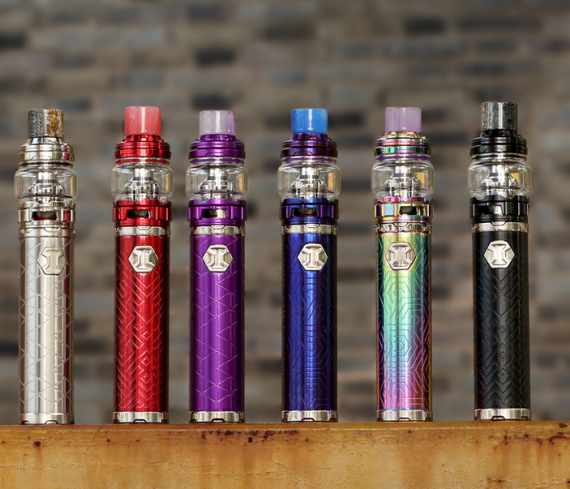 Eleaf iJust 3 kit (6.5ml version) / Eleaf iJust 3 kit (2ml version)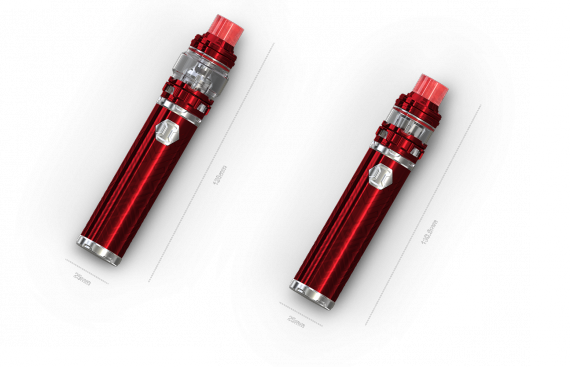 Dimensions: 136 x 25mm / 130.5 x 25mm whale completely
Weight: 158g / 152g Case
material: stainless steel + plastic
Power: built-in 3000mAh
Output power: up to 80W
Mode of operation: POWER
Supported resistance: 0.1 – 3.0Ω
Protection:from low / high resistance, from overheating, from short circuit, from recharge / overdischarge
Connector type: steel 510, pin is spring-loaded
Micro-USB port / charging: yes
Color: see photo below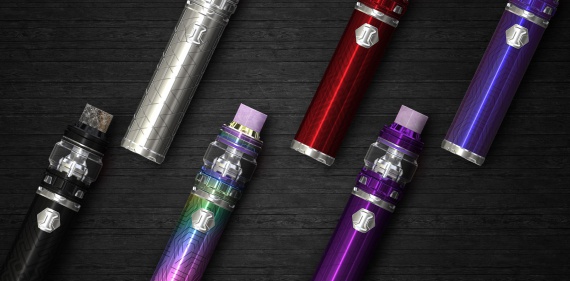 ELLO Duro Tank (6.5ml version) / ELLO Duro Tank (2ml version)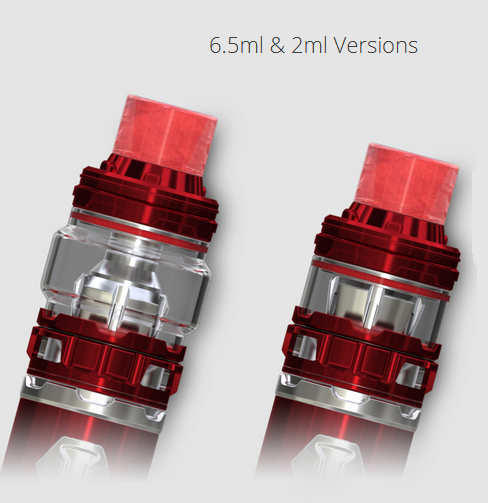 Case material: stainless steel Atomizer
type: maintenance-free
Evaporators: all evaporators of the HW series
Capacity: 6.5ml / 2.0ml
Diameter: 25mm
Height: 54mm with drip type / 50mm with drip type
Connector: 510, pin gold-plated
Weight: 57g / 51.5g
Color: see photo below



Complete set
– iJust 3 mod
– ELLO Duro Tank
– replaceable evaporators 2pcs HW-M 0.15Ω / HW-N 0.2Ω
– USB cable
– spare parts
– user manual
– warranty card The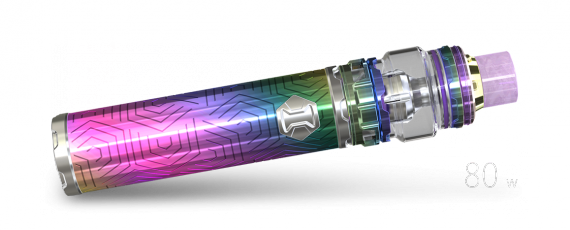 exterior is made in a modern style, bright colors of the case, embossed engraving in the form an intricate pattern on board and, of course, a "serious" tank crowns this composition.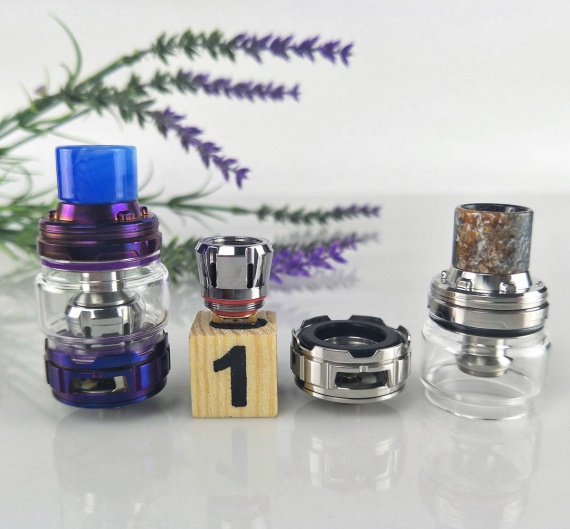 Especially here there is nothing to burn, probably, it will be more interesting for you to see the photo. So just a few words.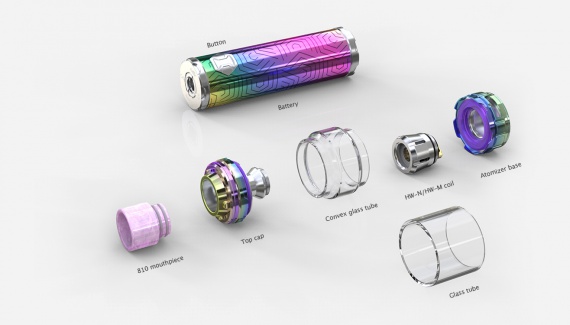 The complete tank is powered by new replaceable evaporators on the "grid". However, the old can also digest.


They are blown, naturally from below, to adjust the tightening provided for a slewing ring. The capacity of the tank is as much as 6.5 ml in the "non-neutered" version.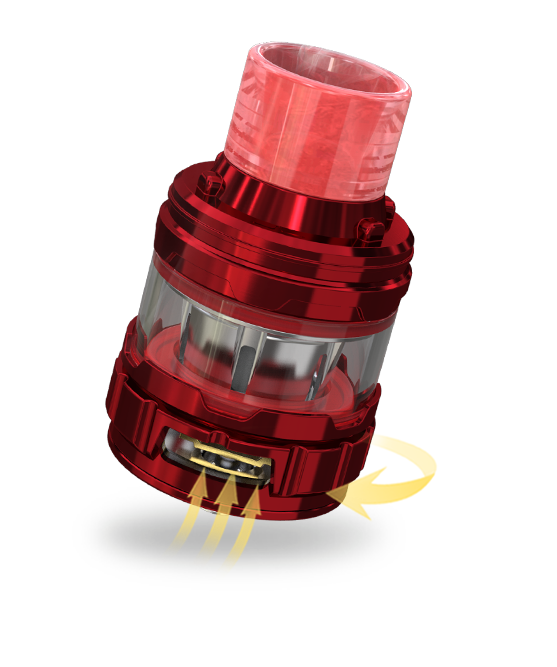 Top filling – sliding cover. It turned out quite serious and impressive non-service.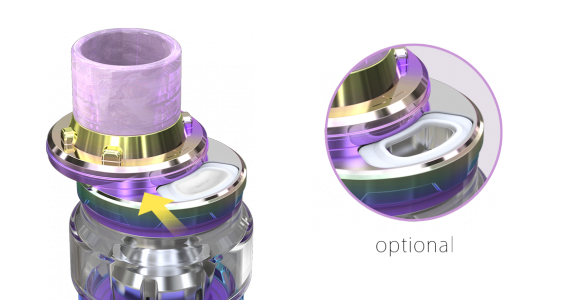 Landing atoms up to 25mm in diameter inclusive.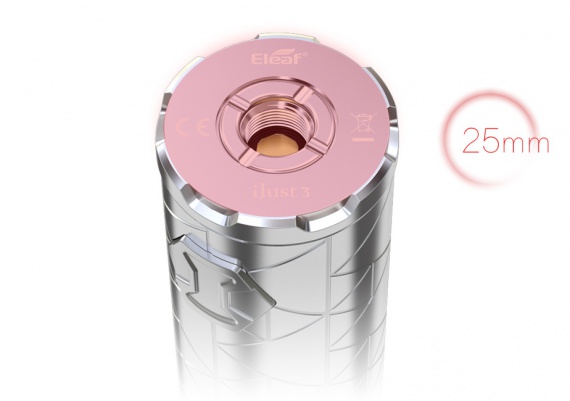 The battery pack is equipped with a battery of decent capacity.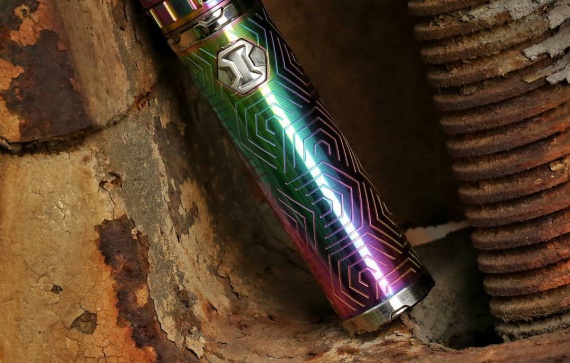 It is charged through the connector at the top of the device.



Fire button is large, embossed and comfortable. It is surrounded by an LED indicator, one of the functions of which is displaying the battery charge level.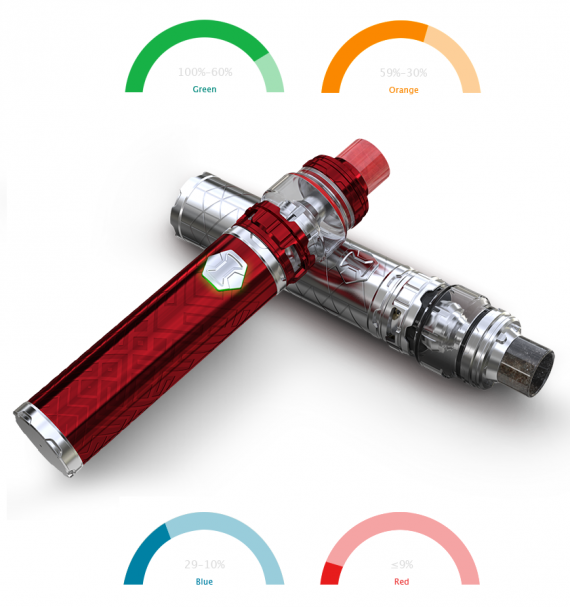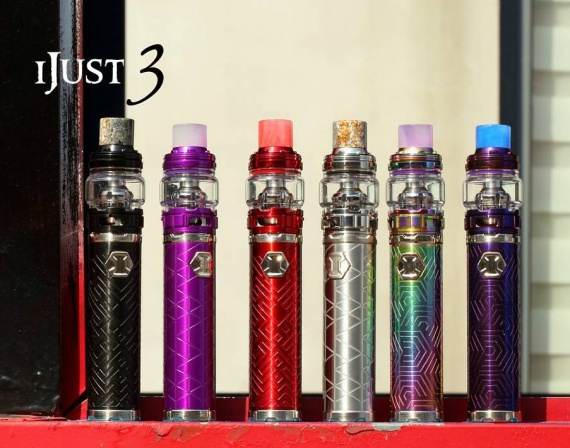 Now It's Available :
Eleaf iJust 3 Kit New Color Version
Hot Sale Recommendation: